The sixty day circus that was the Warzone: Resurrection Kickstarter has ended, seeing Resurrection launch with 962 backers and over £160k- a 460% success! So, what comes next? Well, there's a few different plans in the works, and this is going to be the place to find out about them.
So, you think it's all over, and you can just sit back and relax, and wait for Prodos to send you your shiny new resin and/or plastic chunks of beauty that are the spoils of pledging in the kickstarter, eh?
Think again... the war never ends.
As has been stated all along, this was not a kickstarter to simply crank out a bunch of sweet soldierdolls to be used in other games. Oh no, ladies and gentleman... this is about something more. This is about the resurgence of what was once a groundbreaking game far ahead of its time. Of what was once a much beloved game that, in various incarnations, has survived with a fan following for a decade after its original collapse.
This is the Return of Warzone.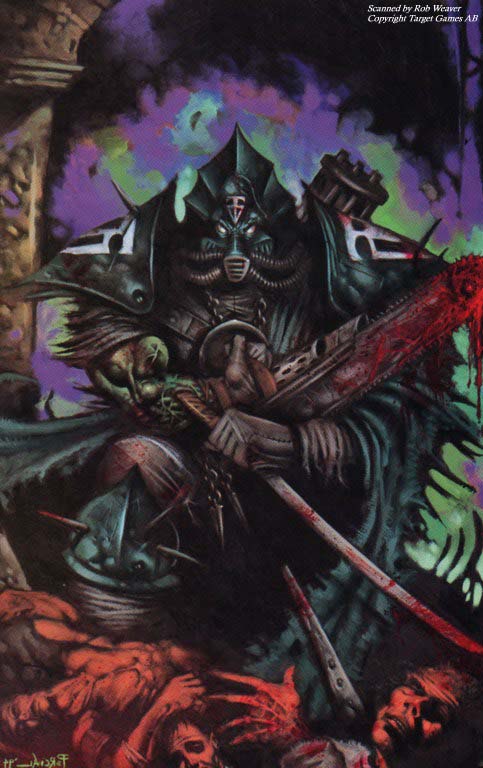 We now enter what is historically an awkward time for games projects: funds are spent, but nobody
anywhere
has anything yet. Okay, well maybe
this guy
and a few other lucky sods, but most of us just have to wait. Mark, Jarek, and Company have to go actually deliver on what they promised- that means finishing the rulebook, deciding which images of two decades of amazing art to include, writing splash for the newest units for the game, the herding of cats which is keeping artists on schedule, the prodding of cattle which is getting third party production houses and potential distributors lined up, and maybe every third day or so getting some sleep.
This means that, for the time being, maintaining the fervor about this project will most likely fall on the shoulders of its fan base. Which really isn't anything new: this fan base has been keeping this IP just in range for a long, long time... and now we have a lot more reason to do it. So, let's take a look at some of the things that are happening to keep this moving.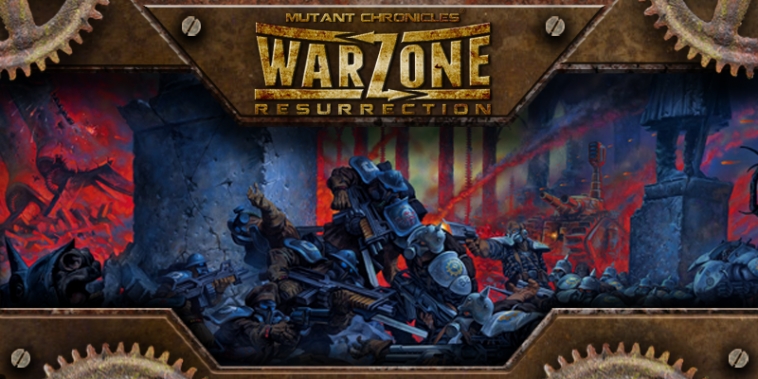 Rules Playtesting
The kickstarter may be done, but the game isn't! Head on over to
Prodos' site
, and download the current version of the
playtest rules
. The get set up on the forum to give them updates on how your playtesting is going- what works, what breaks, and why. Remember, they're building this game
with us
, so take advantage of that and help them out!
Doomtrooper Radio
Big Jim and Carlson Smith are working on a podcast called
Doomtrooper Radio
to air every other week. If you're not familiar with Big Jim's work, he's one of the voices of
Deepstrike Radio
. Carlson is no newb to wargaming either, with over twenty years of mini wargaming experience, and having played every faction in every form of Warzone ever released- not to mention a dose of Dystopian Wars, Warmachine, and Malifaux. If you missed their premier- an interview with Mark Rapson of Prodos himself, it's right here for your viewing pleasure.
A Tale of Bloggers
Yours Truly is assembling an all-star cast of bloggers who will, once we receive our kickstarter miniatures, be embarking on a multi-blog journey through the building, painting, and playing of our brand new Dieselpunk soldierdolls. This cavalcade of characters includes Big Jim and Carlson of
Doomtrooper Radio
, Johan Mars of
DiceandBrush
, as well as our own MadBobby, Belgarath97, TokenGamerChic, OdinFellhammer, and The Second Class Elitist. If you're a blogger/backer of this project and want in as well (or would want to contribute as a guest blogger on LXG if you don't have your own), make a post below with how to get ahold of you and we'll add you in!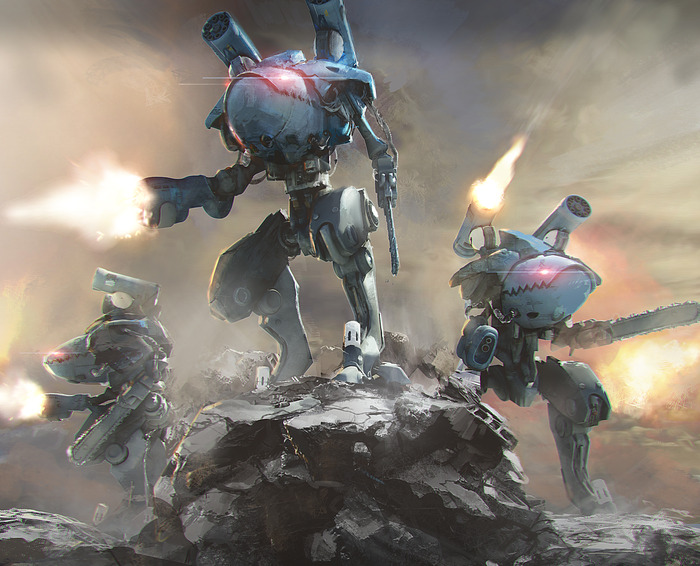 More News to Come!
There's a few more projects in the pipeline as well (not to mention undoubtedly things I don't know about as well!), but they're still a bit too far out to give specs on just yet. Never fear though, here at LXG our coverage of the Second Corporate War will not go away quietly. Expect a continuous stream of new articles, model updates, and old back story fill-ins to keep you excited about the money you've already spent until the post bring you new soldierdolls!