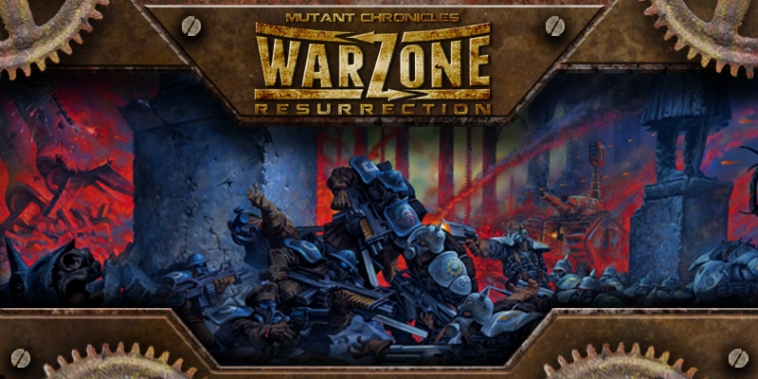 You know, a lot of companies would be tickled pink with a 460% successful kickstarter. Even a lot more have a notorious habit of "shutting down" to try to catch up with everything that had already been unlocked during the Kickstarter- especially with a short deadline. You know, a lot of companies aren't
Prodos
.
We are now seven days after the successful Kickstarter launch of Warzone:Resurrection. Seven days is
usually
the mark of a good vacation.
Prodos
certainly doesn't have any vacations planned, anytime soon.
Okay, so right now in the grand scheme of things, you'd expect a company to be gathering up their Kickstarter funds like a zombie at a Brain Buffet, trying to get those funds to fabricators for masters, and generally thanking their lucky stars they've made it this far. I can't think of a lot of companies that would have the steel bearings to add to their own production table... especially with over five dozen SKUs promised in the kickstarter alone, and a promised release date for most of those coming as early as June.
The first thing
Prodos
has done is to actually open up their
webstore
for preorders. This means as they're filling the kickstarter orders, they're going to be taking even more- they're not waiting until July or August to bring this game to the masses, they're doing it right now.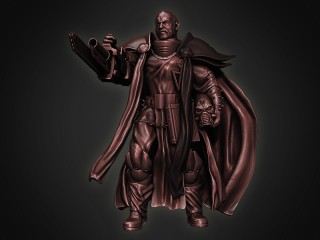 And then
Prodos
drops this guy in our laps. Sure, he's
only
one more unique character, and one of the models promised to enter production due to a gentleman pledging enough to get his face into the game ...#luckybastard. But, you know, I'm pretty sure they could have waited on that one- I'm sure the gent in question wouldn't have minded waiting for his unique likeness, especially when there's so many beautiful soldierdolls already heading his way.
So then this thing shows up. What the hell, guys?!?!? We're still reeling over the
everything
that's come out in the past two months, and you drop this beautiful piece of hardware on us? And that's not all, good readers... we know of at least two more releases on the horizon: a close combat variant of the Praetorian Stalker, and a third Dr. Diana clone (this one a "squad leader" of some sort). In addition, there's one more "Backer inspired" model one might see soon. Not to mention Cybertronic is the only faction (aside from the late-to-the-party Mishima) to not have an entry in the "Light Vehicles and Monsters" category, so who knows... we might see one more bit of new pop in there before this thing's ready to ship.
That's a total of 71 SKUs expected by release date... that we know of. Card subject to change